Social Bio Links,
URL Shortner & Digital vCard
Grow your business for FREE with Kauntact. Create shorted links, unique biolink pages and get advanced statistics of your visitors. Get Free Traffic & Leads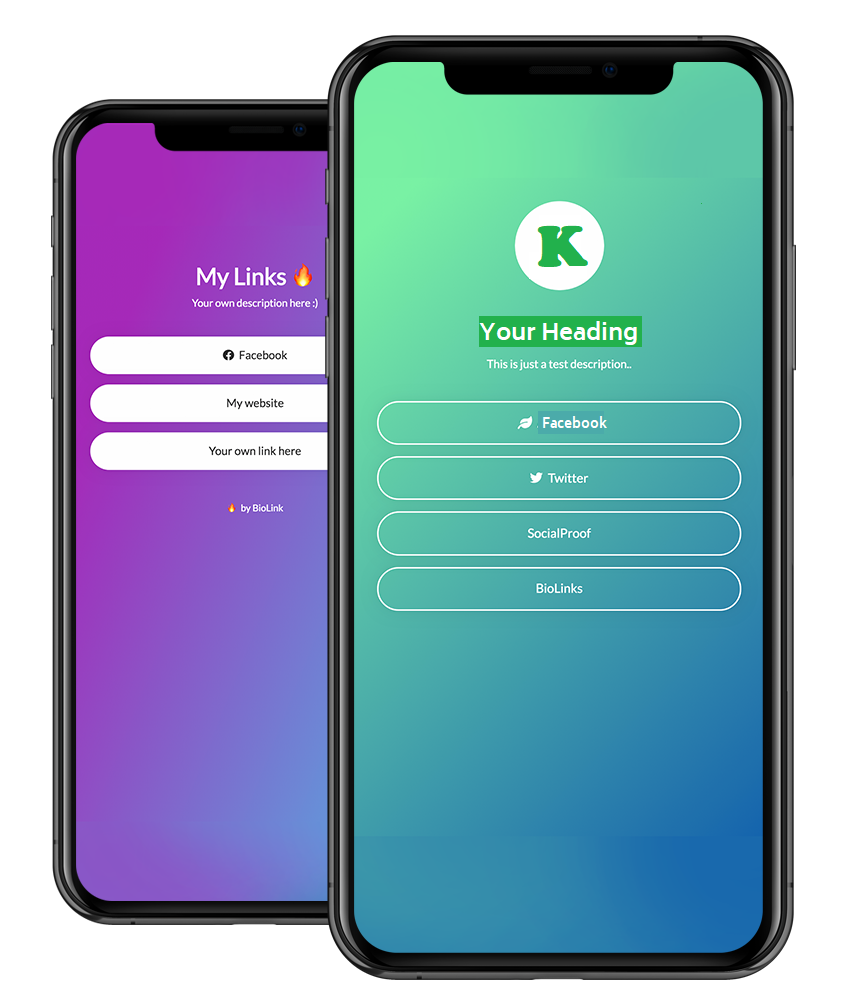 Create beautiful biolink pages
Create and manage multiple Biolink Pages for your team from a single dashboard. User friendly pages with focussed content helps you to get hits!
Manage multiple projects
One project for you, one for your friend, one for your company. One for the links that you like. One account is all you need.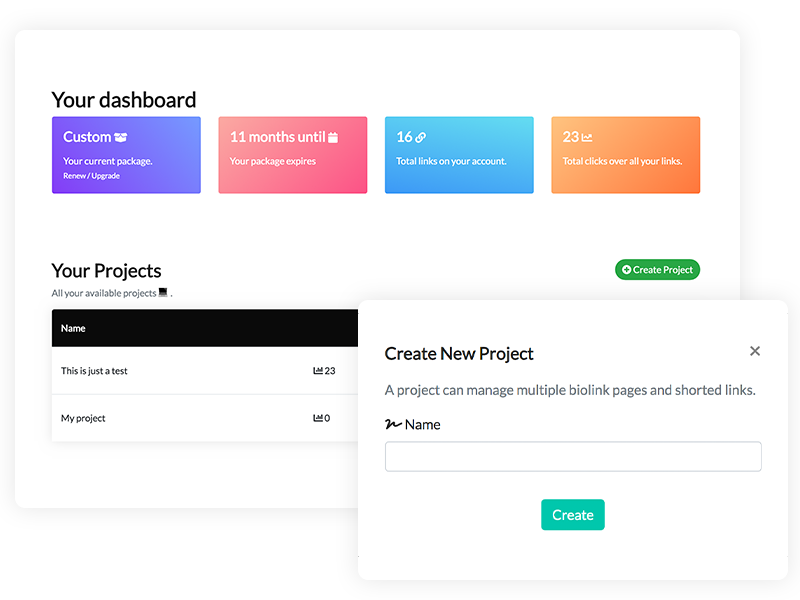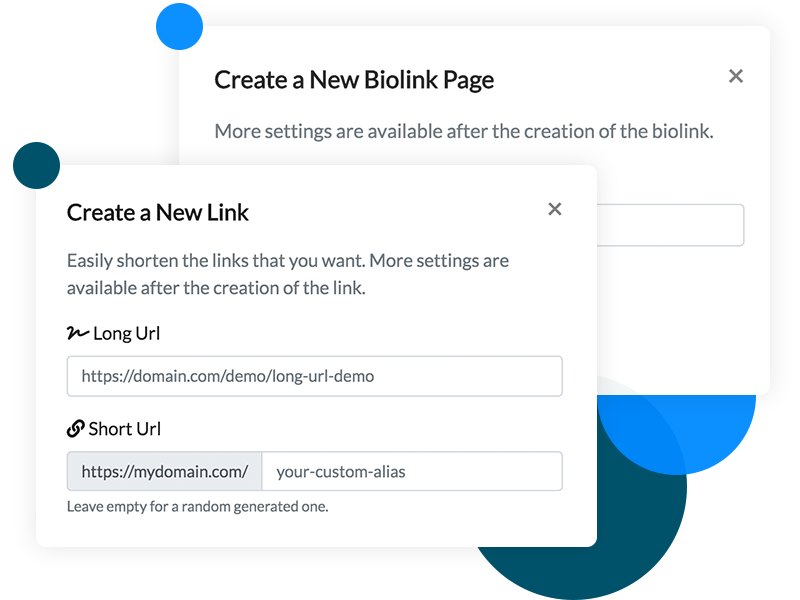 Biolinks & Shorted links
Yes! You can use our service as a shortener as well. Let the suspense rolling!
Bring creativity to life
Add your own touch to your biolinks page with our editor and stand out from the crowd. Be creative and comprehensive. Your visitors will love it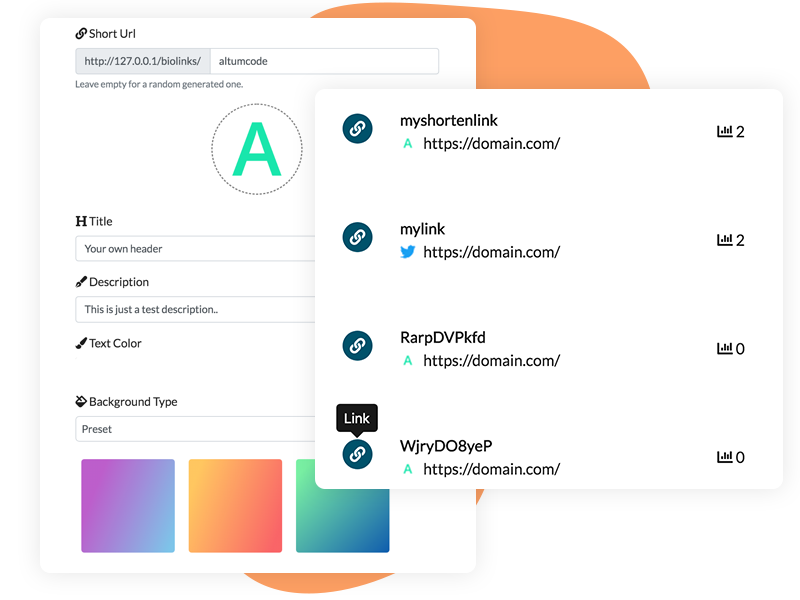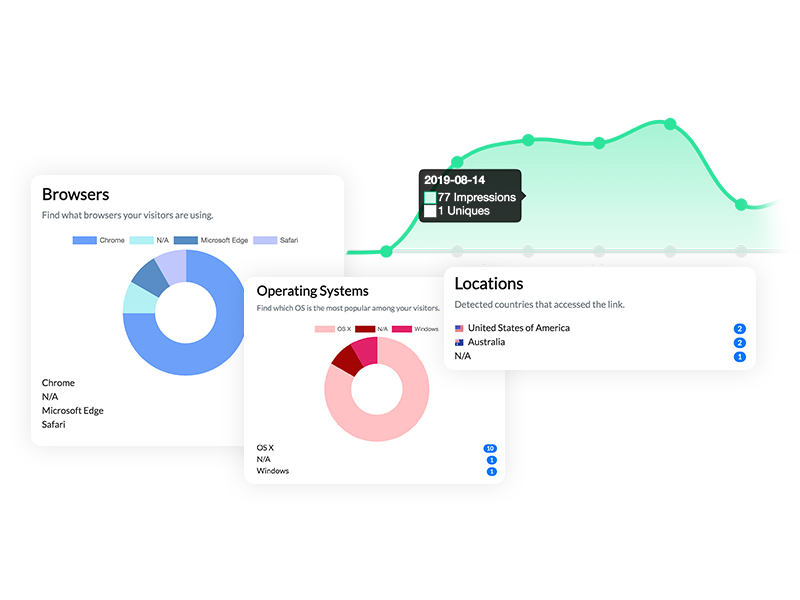 Day by day statistics
Get to know your audience with our detailed statistics and if those are not enough, you can even integrate Google Analytics. Check out what time works for you the best, what kind of traffic serves your agenda.
Choose your plan
Choose and get your plan based on your needs.
5 Projects

5 Biolink Pages

Additional Global Domains
Choose plan